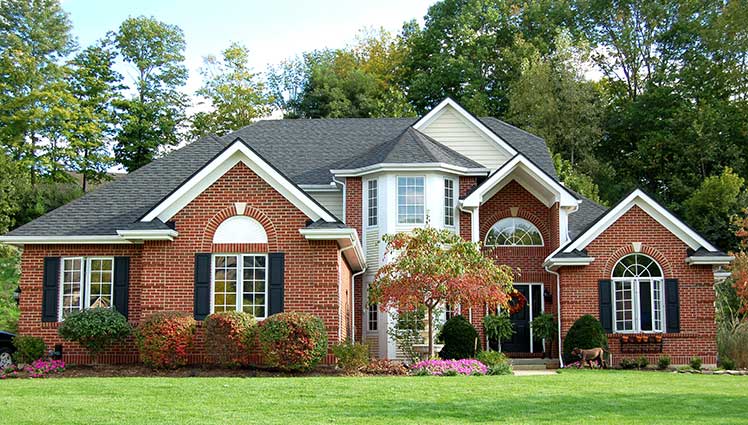 Homes For Sale in Belle Meade, TN
With its rolling hills and quiet country lifestyle, Central Tennessee has some of the most productive farmland in the nation. Indeed, this area of Tennessee is thoroughbred-country, rich in American History and wealth. For a luxurious country life in Belle Meade, Tennessee, Arlo Nugent and his team have top agents ready to show you your dream home.
Belle Meade Homes For Sale
Arlo Nugent and his team make home-buying dreams come true. Our top-rated agents have dream homes for sale in Belle Meade, TN. Houses and apartments in Belle Meade, TN hint at stories of America's past. To own a piece of America, simply call Arlo Nugent and his team. We have top-rated agents that know the Belle Meade real estate market.
To some, Belle Meade is a part of horse-country heaven. Once part of a plantation that controlled upward of 5,300 acres, it is now a quaint Central Tennesse town with a little under 3,000 residents. Belle Meade also enjoys the modern suburban convenience of being part of the Nashville Metro region.
Belle Meade is Living History
The history of the city of Belle Meade dates to 1807 when a Virginian by the name of John Harding bought 250 acres along the Natchez Trace, a centuries-old road between Tennessee and Mississippi. There was already a log cabin on the site that eventually became the Belle Meade Mansion, a sprawling 5,300-acre plantation centerpiece.
Belle Meade is the "Beautiful Meadow"
Harding named his property Belle Meade, which is French for "beautiful meadow." This puts substance to horse country and horse grazing amongst the hills. Post-Civil War Tennessee turned out to be a profitable time for the Hardings. They grew their thoroughbred racing horse farm into a thriving and reputable source for racehorses. Belle Meade, and indeed the state of Tennessee, has a long history of horseracing. 
By 1906, the family was in severe debt and sold around half of the property. This part would eventually be parcelled out for the city and residential neighborhoods. Belle Meade was a planned city built for country living. This vibe still embraces the area.
Purposeful Country Living
Many of the buildings and Belle Meade houses for sale retain the classic country and Victorian charms first envisioned by the Belle Meade Land Company, the planning company that eventually created the grid for Belle Meade's city roads and residential streets. The result is purposeful country living.
Things to Do in Belle Meade
Take a Walk in Belle Meade
As part of your journey to find your Belle Meade dream home, take a walk around the city. Many of the buildings are listed on the National Historic Registry. And of course, the Belle Meade Mansion is one of the most popular destinations in Tennessee. The walk gives you a chance to feel opulent country living. The median income for Belle Meade is more than $195,000, three times the national average.
The Warner Parks
Combined, this pair of parks is more than 3,100 acres and has some of the region's best nature hikes. Much of the area was once part of the Belle Meade Plantation and donated to the park. The parks' significance to the region is evident by their entry into the National Historic Registry of Historic Places.
The Nashville Zoo
Belle Meade is a suburb of Nashville, so you can buy a home in Belle Meade, TN and still enjoy the convenience of urban life. This is great for families who enjoy places like the Nashville Zoo. Combined with the miles of nature trails and hikes, Belle Meade is ideal for raising a family who loves the outdoors.
Homes For Sale in Belle Meade, TN
Arlo Nugent and his team have the best agents in Belle Meade, TN. With a network of connections and colleagues, our agents know how to find the best deal. The real estate agents with Arlo Nugent and his team often find deals others can't. Your Belle Meade dream home is waiting for its "Home Sweet Home" sign.
For luxurious country estates, or if you just want a country ranch home and barn for your horses, trust Arlo Nugent and his team for quality real estate listings. Shopping for homes for sale in Belle Meade, TN doesn't need to be difficult. Our top agents get to know your needs then find you the perfect dream home. If you're looking for Belle Meade houses for sale, give Arlo Nugent and his team a call.
Want to Know More About the Surroundings?
Are you looking into buying a new home? If so, Brentwood & Nashville area should be at the top of your list! This welcoming area has something for everyone, from incredible music to a top-notch culinary scene.
Whether you're looking for a suburban neighborhood with great schools or a downtown condo with access to all the action, the Nashville area has something to offer everyone!
Check below for some of our favorite communities!
Reach Out to the Best Nashville Realtors
Contact us and we will help you find your dream home!