San Diego's Top Realtor on TV
Have you seen Arlo Nugent's hottest new commercial in San Diego? It's only airing on cable TV, but you can watch it right here as well!
Arlo Nugent Named San Diego's Best Realtor for 2022
Looking for a top-notch realtor in San Diego? Look no further than Arlo Nugent. He's been named best realtor in San Diego by Expertise.com, and it's easy to see why. With years of experience and an intense dedication to his clients, Arlo is your best bet for a successful home purchase or sale. Ready to get started? Contact Arlo today!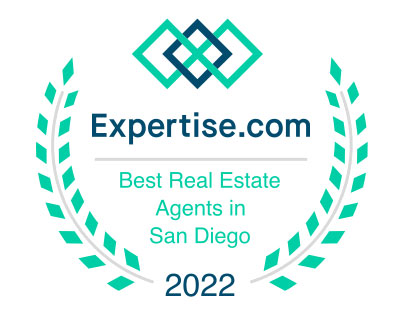 Listing & Marketing Services
Attention-grabbing strategies to maximize exposure and attract the most offers
Blockbuster Open Houses
Contact us to find out how we guarantee a line of qualified buyers at your doorstep
Comprehensive Contract Writing
Specializing in contract writing to shield you from potential liability
Strategic Offer Negotiation
Calculated strategies that adapt as market conditions change
What's on the
Market in San Diego
Check out the latest active listings in San Diego County.
Welcome to the epitome of California living in this beautiful Spanish-style home in the heart of San Diego! This clean and well-maintained property features lush landscaping, an open and flowing floor plan, high vaulted ceilings with plenty of natural light throughout, and three spacious bedrooms. Enjoy San Diego's beautiful weather and entertain on the covered patio. This property is a true gem in this …
Recent clients'
testimonials
San Diego, CA
Arlo is our sell agent and he is truly exceptional, the best realtor in San Diego. The amount of time he put into our house well exceed most seller's agents. Arlo is a great listener and have good respect to my opinion and input. He is very flexible and adaptive and never stubborn, which makes him a great team player and so easy to work with. Because his marketing is so great, our house gets an offer in 12 days and it is closed today. I would like to give arlo a well deserved 5 stars, although he actually should have 10 stars instead.
Spring Valley, CA
I'm not one to write reviews, but in this instance, I feel compelled, as selling my home with Arlo was EXCEPTIONAL. Arlo went to battle for me....and WON! He knew exactly what my house would sell for. Every step of the way, he told me what to expect - and was right every time! I could go on and on, but the bottom line is that Arlo is exactly what you are looking for in an agent - extremely professional and knowledgeable, just all around awesome - 5 stars is not enough!
Carlsbad, CA
Everything about Arlo exceeded my expectations! Any agent can ask how many bedrooms, price, location you are looking for but agents like Arlo really go above and beyond. Arlo was more interested in our motivating factors on the emotional side instead of just those which one would enter into a search engine like Zillow. Not only was Arlo able to find us an off market property, but I know we would not have been able to negotiate the price we got it for! Thank you so much Arlo!
Check out the top
real estate agents in San Diego
Hottest neighborhoods
in our portfolio
9878 Hibert St, Suite 200
San Diego CA 92131